very quiet here boys,
you need to help me out here. im studying for uni exams and if there are things to post about and read on here then i can procrastinate the studying. help a brother out please, come on.
just thought id post a pic or two (seeing i just figured out how to do it properly) to show what summer for me is about. after work long, warm evenings chasing bunnies, foxes, cats, hares and anything else pest-like or providing eating for my kelpie-jack russel cross. throw into the equation a spot of fishing (fresh and salt water, fly, lure and bait).
the photos are from last summer around early december after a quick spotlighting sesh on the quad with a shottie at a mates place. the yabbies were really starting to come out in force. gotta love yabbies for a late snack or for a light lunch with salad when not working.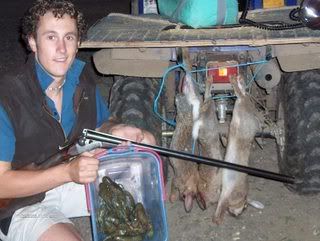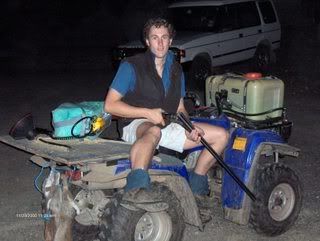 just waiting for uni to be over and il be getting my first shottie. looking at a rizzini (hombre?) U/O. beautiful looking wood and engraving is equisite. any recomendations in the $1000-1500 price range would be great. plus i want screw in chokes and ejectors too (just to be picky!).
happy hunting boys.
lockie