11-13-2012, 02:51 PM
Beartooth Regular

Join Date: Aug 2002

Location: NC

Posts: 2,384
I know that Kentucky, Texas and NC allow .223 for deer hunting. Took my M4rgry out last weekend. I like adjustable stocks on a hunting rifle so you can adjust for additional clothing or mentoring young hunters. Where a flash hinder really isn't needed for a hunting rifle, keep the muzzle thread if it is desired or as some states allow hunting with supperssors legal. A fixed front sight is not needed but diffenitly make it a flat top reciever for mounting scopes or irons. Make the AR in both size (5.56/7.62) and keep it modular as possible. Minimum keep the standard trigger guard as it already drops down for a winter trigger guard. I like a forward assist on my hunting rifles, that way after I climb up a tree I can QUIETLY chamber a round and seat the bolt closed 30 mins before sunrise. Free floating forearm with short picitanny rails for lights and bipods. Barrels should be 16-22" and offer several chamberings. The M16 did have growning pains when first introduce (some not the fault of the basic designs, ie Army mismanagment) and is a proven rifle in any enviroment.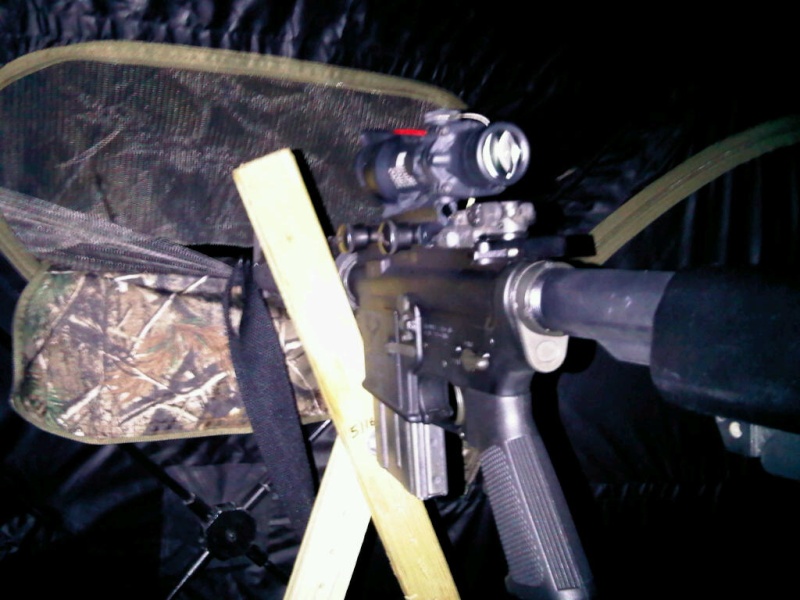 CD
__________________
De Oppresso Liber
Iraq: 91',03',04',05',06',08',09',15' & 16'
Afghanistan: 09',10', 11' & 14'
---
Last edited by Combat Diver; 11-13-2012 at

02:57 PM

.