07-12-2007, 03:19 PM
Beartooth Regular

Join Date: Dec 2005

Location: Georgia

Posts: 2,290
Oldies
---
I wish I had some pretty pictures, since I don't ya'll can look at these.
This was a heck of a dove shoot, maybe 1973, not many doves around here these days, thats me on the right, my dad to the left and cousin in the middle. I think I may have shot one out of a pine tree.
My cousin John's first deer, I sure looked up him. Hated he moved back to Tennessee. Killing a deer, even a doe was something in those days.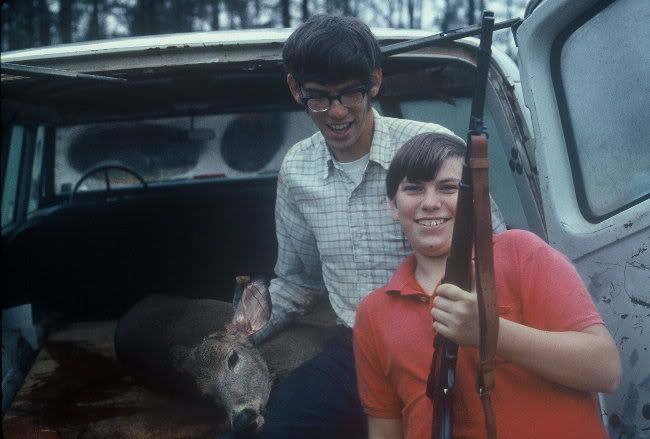 Think it never snows in Georgia? A picture of me and our farm during the "Blizzard of '73"