08-10-2008, 06:55 AM
Beartooth Regular

Join Date: Feb 2004

Location: Peck, Idaho

Posts: 12,619
I use photobucket and resize my pix to 7 or 8 inches wide at 72 pixels on photoshop Elements before I post them to photobucket. This gets them to a size that our forum will accept.
Once I have them in photobucket they list out as four different formats.
Email & IM
Direct Link
HTML Code and
IMG Code
If you left click on the IMG Code it will turn yellow and say copied. You can then paste that link on to the forum. It will show up as a picture in your post as below.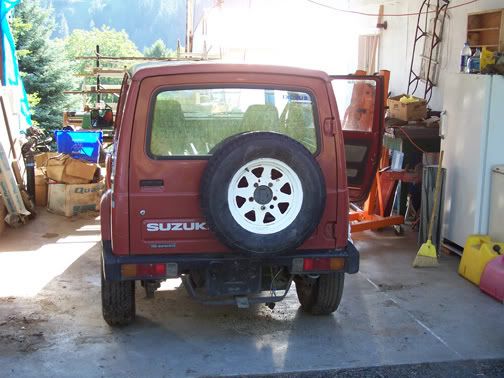 You just need to put the link where you want the pix to show up. Here's my little tintop Suzuki Samari. It's getting a new motor this summer so I can run it in the fall for hunting season. I was going to put a Chev 4.3 liter V-6 in it, but with gas prices the little four banger is going back in.
Nice buck by the way. The last nice buck I shot was about three years ago and it was a 21 inch basket four point white tail that dressed out around 250. Not a monster, but sure tasted good.
__________________
Bob from Idaho