The weather has been great most of the season, but I didn't see much during the season. Then it snowed and got cold, and thats when you see them way back in the sticks.
We were 2+ miles deep into this stuff, down in the bottom its about 8 feet deep.
The perfect tracking conditions, couple with a well placed shot right through the lungs.
And up where he walked after the shot, not feeling to good.
He collapsed at the top of the rise, and slid down the bottom. I watched from about 200 yards away.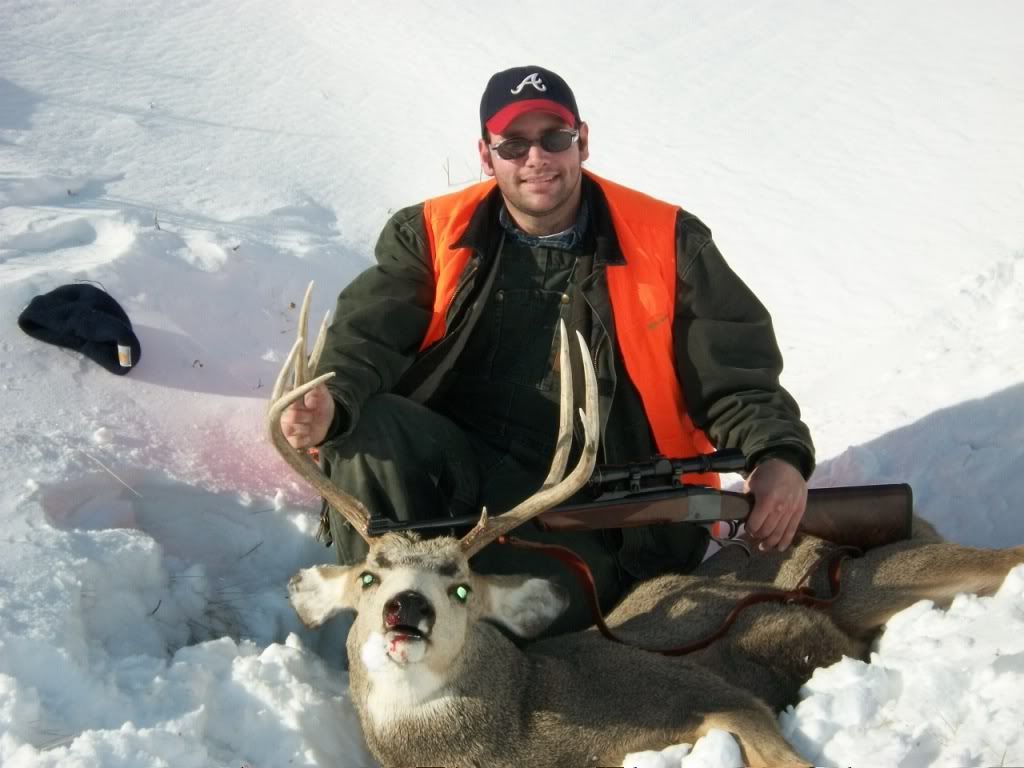 Technically a 4x4, but I call it 4x3. 17.5" wide and 16" tall.
My brother and I had quite an adventure. I shot this buck at 10:51 AM and we got home at 6:15 PM. We got the truck stuck, so we had to walk 2 miles back to the road, snag a ride from the neighbor to go get my diesel F350 put a 1700lb bale on the back and tire chains, went back and it took a while to get everything hooked up and a few tries, but we got out.