I tried to search to see if there's a topic on this forum page, but I guess I don't have enough seniority to use advanced search.
Anyway, curious about others experiences and thoughts with shooting sticks.
I find shooting off sticks to be a blast, and can often get better groups off the sticks than off a bench. Find this especially true with higher-powered rifles with recoil.
Even though everything is not as fixed as a bench, it's often more comfortable and natural (depending on the bench), and you tend not to tense up, so that you let the rifle recoil naturally.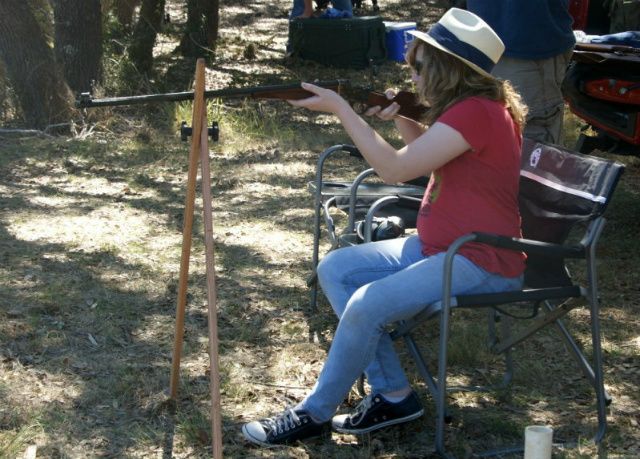 These are the fancy 4'ers
Buffalo Arms - Product Detail - 48" Sitting Cross Sticks - $69.95
but they're also very versatile - you can spread them enough to sit on the ground, or raise them enough to shoot from a chair.
Even when they're planted in the ground, it's easy to adjust height - spread them to lower, or squeeze together to raise them.