·
Elk Whisperer (Super Moderator)
Discussion Starter
·
#1
·
I happened upon this lovely 788 in 308 with a 22" barrel and a 3-9 Redfield Widefield. Preliminary testing with PMC store bought ammo 🙊😱 says " Trixie" will be worth the "too much" I paid.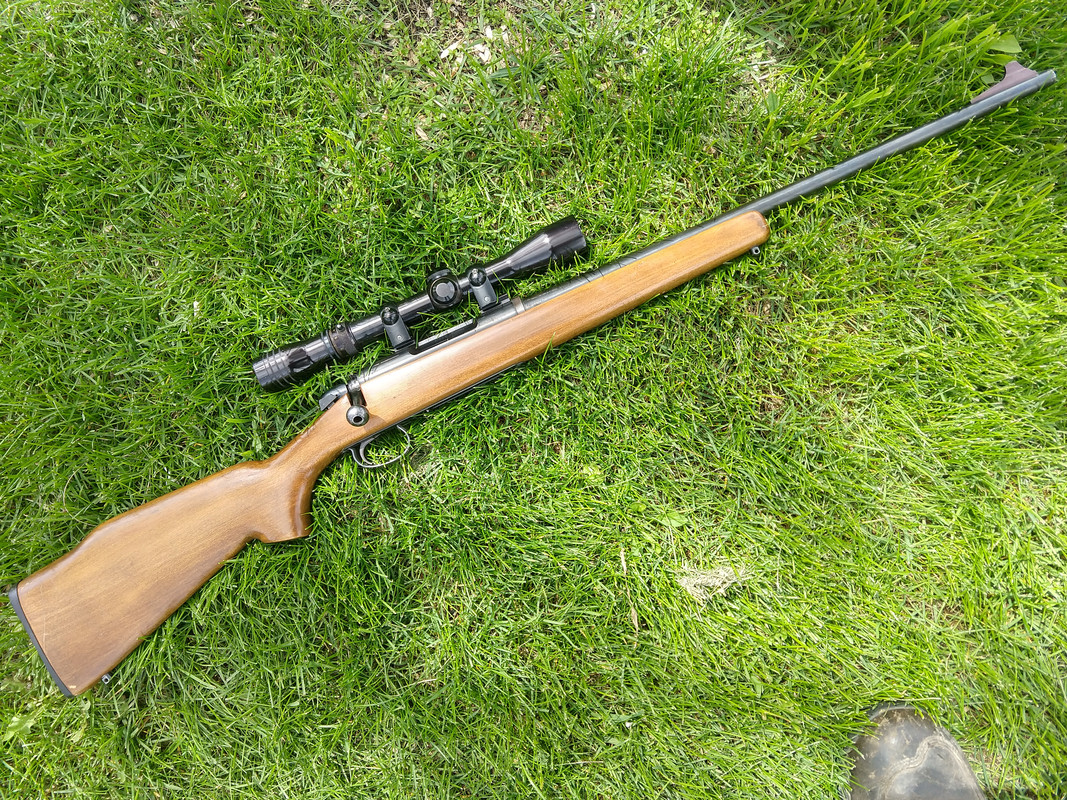 According to serial number and barrel codes "Trixie" was made in 1974.
She was mostly a "back window" rifle with very little wear on the bolt and just one major scratch on the left side of the stock. She has not been free floated or cleaned yet and when I get time she will get load work up with 150 grain SGK's and IMR4064.
I know there is a cornucopia of other combinations that will work but I have plenty of both so that's the plan at this time.
RJ