·
Elk Whisperer (Super Moderator)
Discussion Starter
•
#1
•
This morning I hauled the bones and scraps from the deer and elk butherin' up the road to a coulee where the birds and other varmints can pick it over. I saw what looked like, from the tracks, a herd of cattle had gone up the road. What the heck??!
On closer inspection I saw they were indeed elk tracks.
So I took a couple pictures to share with ya'll
Here's where they went up the hillside to the south of the road.
And here's where they decided to spend the day. There were about twice this many scattered out on the hillside covering a good 150-175 acres. Somewhere close to 400 head I'd guess.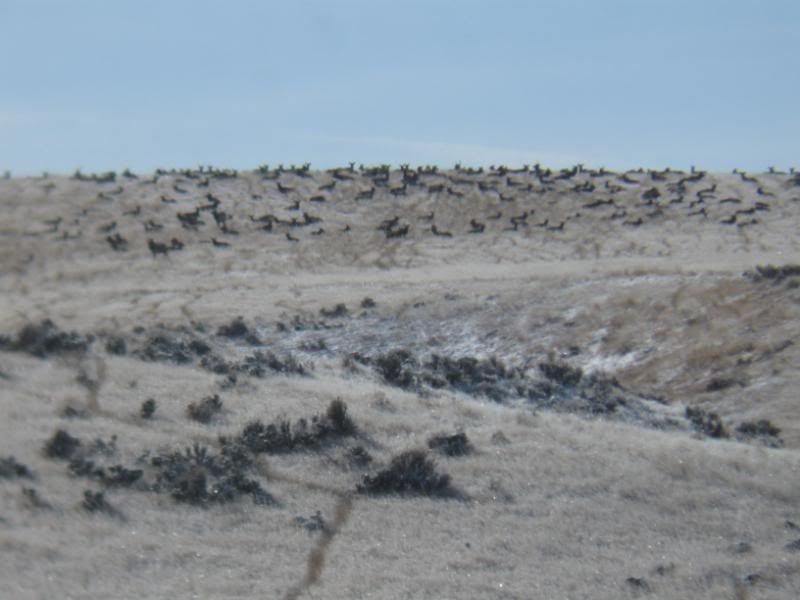 It's been 2-3 years since there were any elk, in numbers anyway, winter on the PRC ground and wheat fields near the house. It's good to see them coming back.
RJ