Discussion Starter
•
#1
•
A friend of mine makes a custom jig that lets you make your own hollow points with a hand held drill. I tried it today for the first time: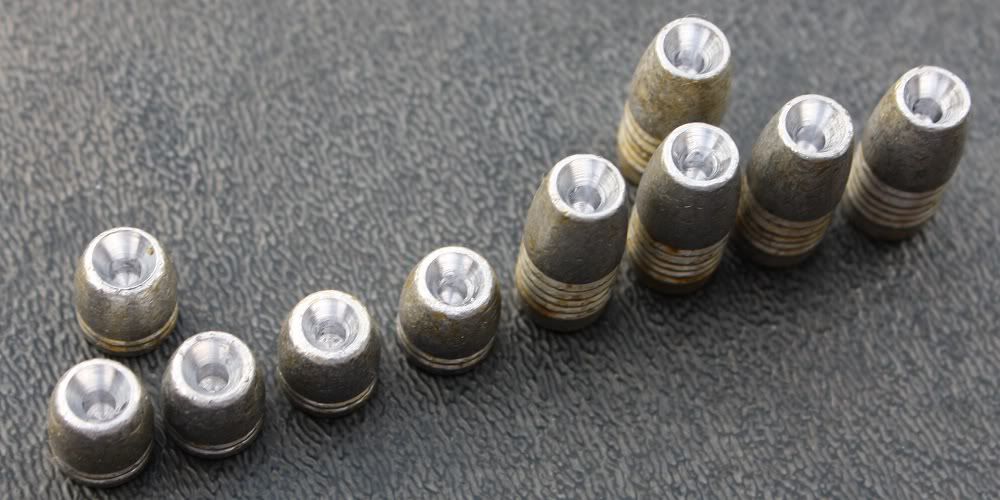 Ones on the left are 100 grain (for .380) and the ones on the right are 190 grain (for .357 Mag/Max). The ones on the left were done with 25/1 and the ones on the right were done with air cooled wheel weights.
They look promising. We'll see how they do in wet phone books in a week or so.