kenny z,
Shooters will say a lot of things about a lot of items but here are a few pics and things that help me put deer meat in my freezers a long with a boar or two.
I shoot JSG 90 GRS WITH A 295 GR Powerbelt Aerotip and I start it all off with Remington Kleanbore Primers.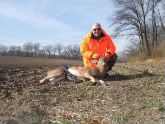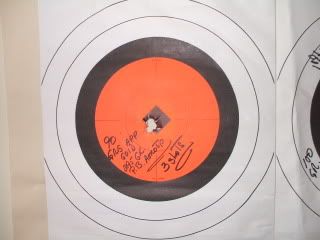 As you can see the hunting gods have been very good to me and to my equipment also. 3 deer and a hawg. All pass thrus. All shots were less the 75 yards and no closer then 24 yards.
First target is 3 shots. All touching. ACCURACY, NO PROBLEM. Middle target was 1st 3 shots with last years powder. Last target ws me just having fun. No moisture problem and everything cleans up with water. Any more questions just ask.