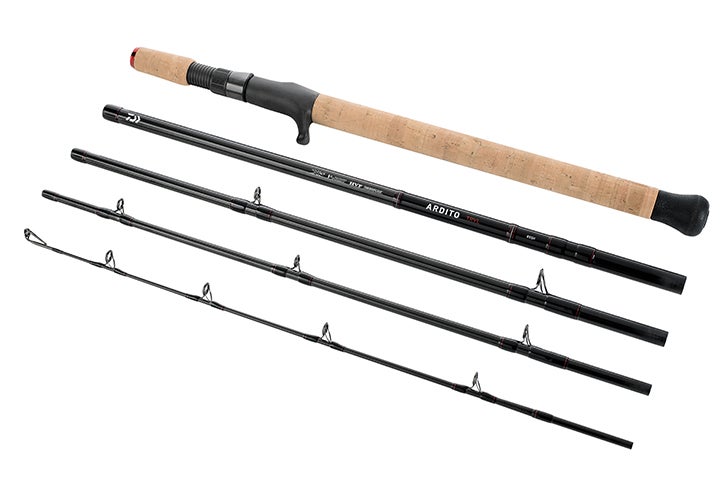 Daiwa
is back on board to support this weekend's 25th annual Indiana Muskie Classic. The Indiana Muskie Classic is organized every year by the Muskies, Inc. Indiana Chapter, and this year will have Daiwa's crew on-site showcasing the soon-to-be-available line of Ardito Muskie travel rods during the evening activities at the Muskie tournament.
"The participants who fish this event are exactly the type of avid anglers who we want to show Daiwa's commitment and focus on muskie tackle and the muskie fishing market," said Rick Stagowski, who assists Daiwa's sales efforts with tackle dealers throughout the Midwest states. "From the success we had with the new Daiwa's Bessie muskie lures introduced at fishing shows this past winter, along with these new Ardito travel rods in lengths, powers, and action for big muskie and northern pike fishing on lakes throughout the Midwest and Canada, to additional muskie-focused rods and reels being introduced at the 2023 ICAST Show, Daiwa continues its goal of being a major tackle brand for muskie anglers."
Daiwa will have the new Ardito Travel rods, along with other muskie rods, reels, lures, and braided lines for display at the Ye Olde Tackle Box in North Webster, Indiana on Thursday, May 18 during the tournaments registration activities. Then on Saturday, May 20th, during the anglers' dinner. fundraising auction, and other activities at the Oakwood Resort in Syracuse, Indiana, Daiwa will bring out the showcase once more.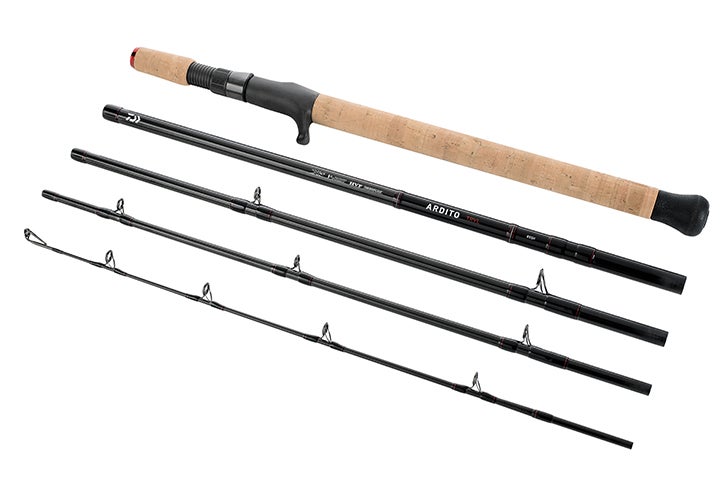 Daiwa's NEW Ardito Muskie Travel Rods at Indiana Muskie Classic
Daiwa Ardito Muskie Travel Rod Specifications
Length – 8′ 5″
Power – Heavy and Extra-Heavy
V-Joint Ferrule joints
5 piece rods
HVF Nanoplus carbon blanks
Fuji K guides and carbide top guide
MSRP – $249.99
Availability – Early June
The Indiana Muskie Classic is taking place on the Webster, Tippecanoe, and Barbee lake chains found in the northern-central area of Indiana and will be attracting nearly 180 avid muskie anglers from all throughout the Midwest. Big thanks to the Indianapolis-based Muskies, Inc. Chapter for being an instrumental help by providing financial support over the years to the Indiana DNR in muskie stocking efforts in the tournament waters. There is very limited space left for interested anglers for those interested check out
here
.
The post
Daiwa's NEW Ardito Muskie Travel Rods at Indiana Muskie Classic
appeared first on
AllOutdoor.com
.
Read the full article here...