Well, I'm going to brag a bit. Our Meghann is an uberkind. She has achieved, all on her own, a B.S. in Criminal Justice and an M.S. in Criminal Justice - both honors. She got a job at the USDC - Immigration Court, in Detroit (she has 7 years of Spanish), and appears ready to jump to either the FBI or the USDC for the Eastern District of VA, in Alexandria, later this year. She's been interviewed by both and "will take the first offer."
I took her to the local "cop-shop and range" and let her fire a couple of my guns and some of theirs. She was like a kid in a candy shop. She's a quick study and, over the years, has developed a draw-from-holster I never achieved! At any rate, I asked her which gun she would buy for herself as a good-girl reward. She told me she had to wait until she gets back from Italy, in August, to have the $$$, but, she liked this one.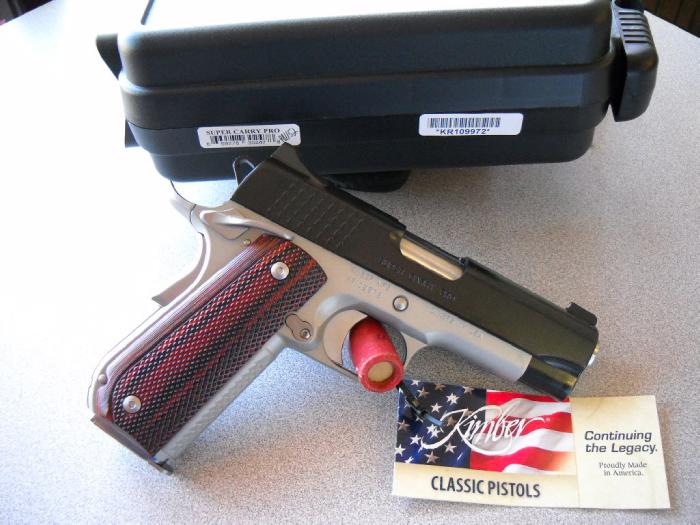 She went back to her apartment and I bought the gun for her. She'll get it tonight at a family gathering (90% scared-of-guns). I am a devil, aren't I?
By the way, she's been carrying a basic Colt Commander for 2 years... She's a good girl and smart enough to know that accomplished Ladies and Gentlemen do not go about wearing "plastic."
Caveat: Meghann is a badge carrier and will transfer the pistol into her name on Monday or Tuesday. Be aware, however, that new case law seems to indicate that my purchasing a handgun for her could be construed as a straw-purchase. In most cases, it's better to take whomever you wish to buy a gun for and give them the money to make the purchase.