Discussion Starter
•
#1
•
Tried my first ones yesterday. I used my 2 cavity Lee 432" RB mold.
They came out OK. Lots of stickiness in the mold when trying to remove them. Then today I tried using the bull plate sprue lube inside the mold. These ones came out quite a bit better: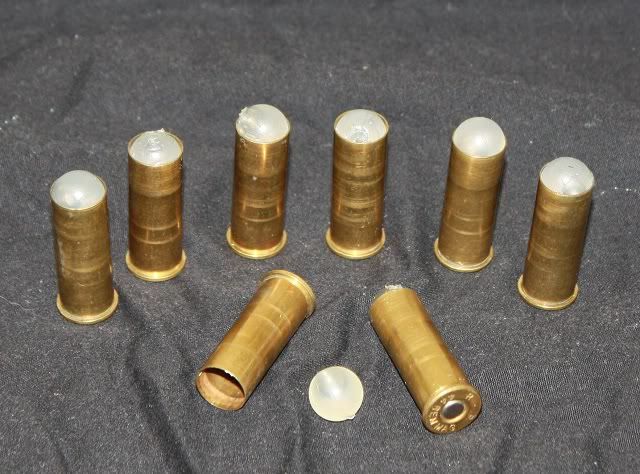 When using primers only, they are more accurate than the speer plastic bullets up close (10-15 feet). Haven't tried them past that distance.
I probably wont as these are and indoor-only proposal for me. Lord knows what my neighbors would do if I shot these in my backyard.
If you use these inside the house, be aware you'll need a good backstop (I use a rimfire bullet trap) and very good ventilation (I use a shop vac next to the pistol being fired). Primer smoke has lead in it and it's easy to inhale it if you're not careful.
Take care.
Matt