Discussion Starter
•
#1
•
It was our general deer opener on Sunday, 10/10/10, and, birthday for one of my hunting buddies, Derek. We did fairly well. He and his wife went up one ridge, I went up the opposite ridge and we pushed towards the upper basin. Here's a pic of the upper basin where the carnage took place; the strip of avalanche spruce in the center of the photo. I haven't looked at the map, but think it's around 9000 ft elev.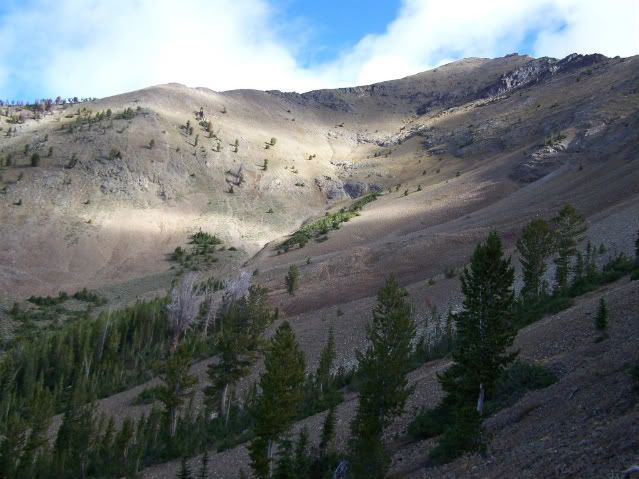 Here's Derek's wife with her first buck, a nice 4x5. Not bad at all for a first buck!!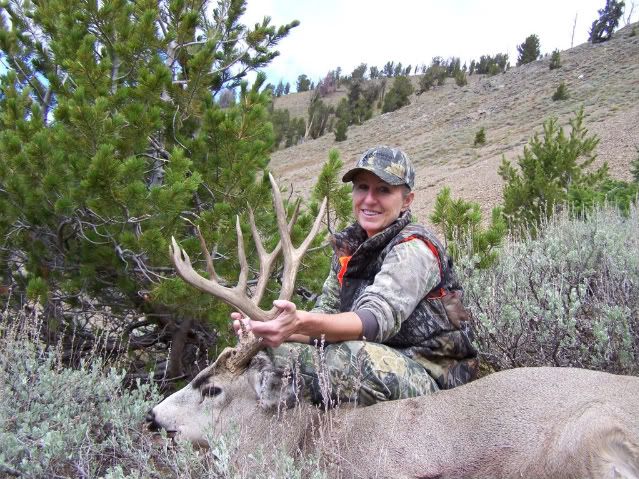 Here's Derek with his trophy forky.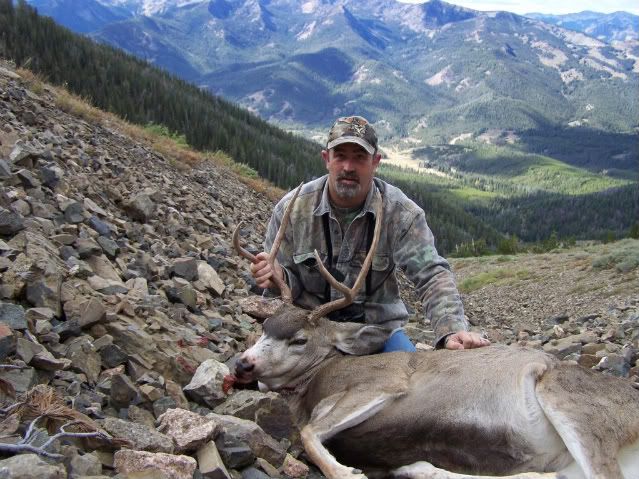 We boned out the 4x5 and I carried that out to the pickup, and the wife
carried a pack and rifle back and offloaded that. I aired out my feet for about 15 minutes, then we headed back up to meet up with Derek who was dragging his buck down the rocky drainage. That wasn't very good dragging terrain and he was beat. We boned that one out too and I took half and another rifle, he took the other half and his wife took another pack down. Exhausting day, but we made it out with an hour of daylight to spare!