Discussion Starter
·
#1
·
At MidSouth Shooters Supply I was shopping for projectiles and stuff. I then saw that they had barrels for my Lyman Trade Rifle for under $100.00. I sat and thought about a .50 caliber flintlock for that rifle. I have a .54 but would like something else to play with. So I bought one of them and a ton of other stuff. No wonder they love me.
It came today and it fits my rifle perfect..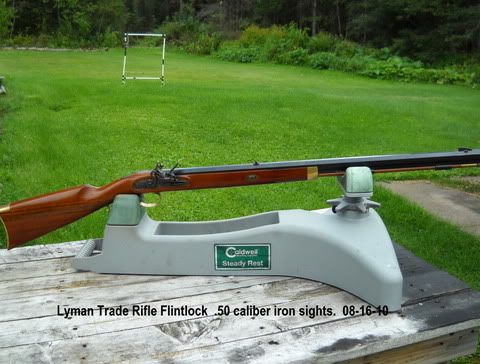 Now I have to watch the gun adds and see if I can pick up a stock and lock. The rifle came with a new tang. So maybe I can build another rifle out of it and it can sit next to its big brother..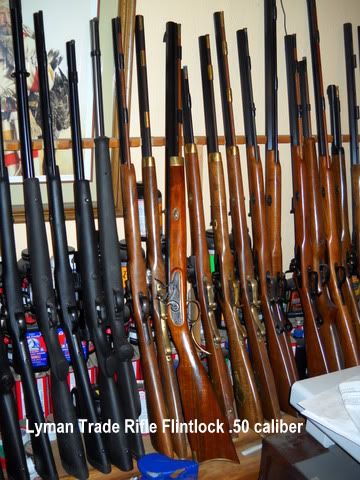 Well I knew it was windy and late in the afternoon, but a quick ten shots never hurt anyone. So I hauled the new .50 caliber outside.
Rifle: Lyman Trade Rifle Flintlock .50 caliber
Powder : Goex 3f 70 grains
Projectile: .490 home cast roundball with .018 pillow tick moose milk lube
Distance: 25 yards (range finder)
Weather: 72º sunny, windy blue sky
Sights: non adjustable old style iron sights
I loaded the rifle and forgot what a great trigger the Lyman Trade Rifle has and it surprised me with a slight hangfire. Shot number one so noted.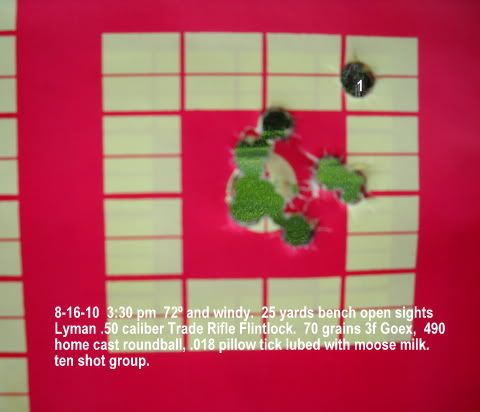 After being surprised by the first one, I hunkered down and shot nine more rounds. Over all I was surprised by the way this rifle shot. The lock worked flawless.