Discussion Starter
·
#1
·
I finally scoped my new 336CS. It couldn;t be like my 1894, with see-through rings resulting in a completely alien cheek weld. For me, that was not even an option. So, with a Weaver 1-piece base, Burris low mount rings, and an old Weaver K4 scope, I boresighted it and took it out to a little nook that I like in the hills.
I like this rifle!!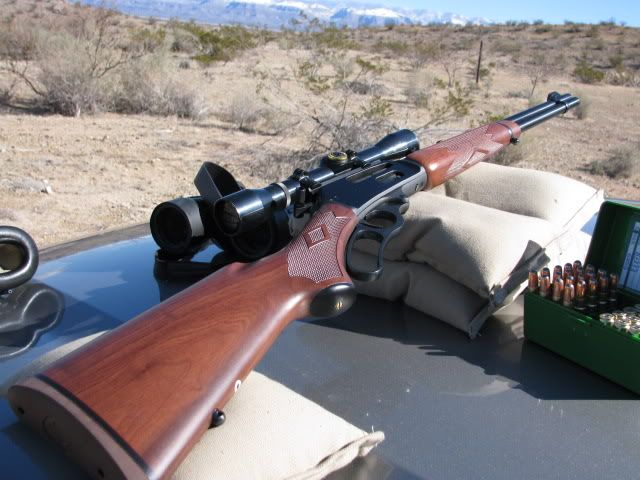 I don;t like the finish Marlin puts on the stock, but some nice walnut can be seen trying to squeeze out of that plasticky finish.....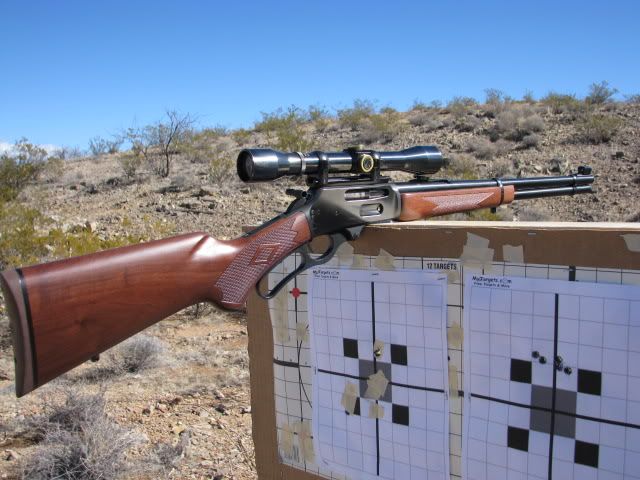 That little Weaver 4x32 is
just barely enough
scope for me to keep the crosshairs on the bullseye at 75+ yards, but I think it would be fine for boar-sized game and larger.