This dog was born mid november of 2009. I got him a few days before christmas when he was 6 weeks old. He is not a purebreed dog. His mother was 1/2 walker, and 1/2 boxer. His dad was full black lab. I have had many dogs in my 41 years but I have already become more attached to this one than any of the rest
I have taught him several tricks so far:
sit
lay down
roll over
crawl
speak
growl
He will also fetch a ball, although he won't give it back unless I have a treat to trade for it, else I have to take it from him. I am not into bird hunting but he is definately going to be my hunting buddy.
I am sure many of you have them, I'd like to hear about them and what all they can do.
Post some pictures also. I will try and do the same.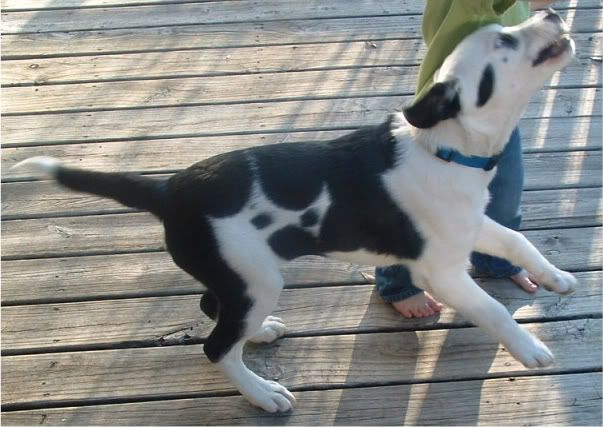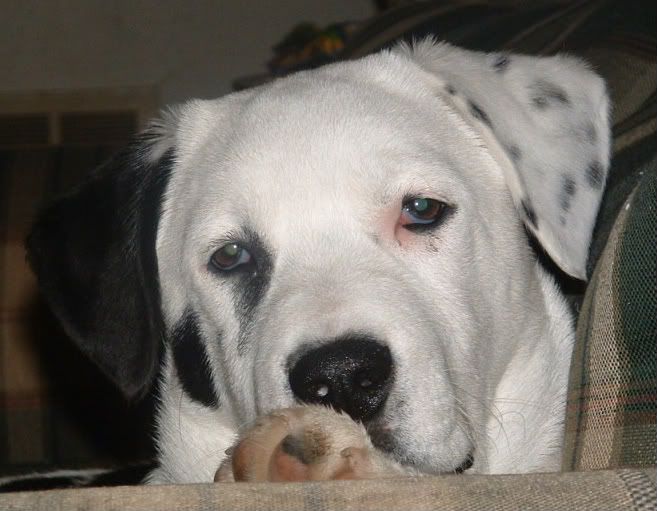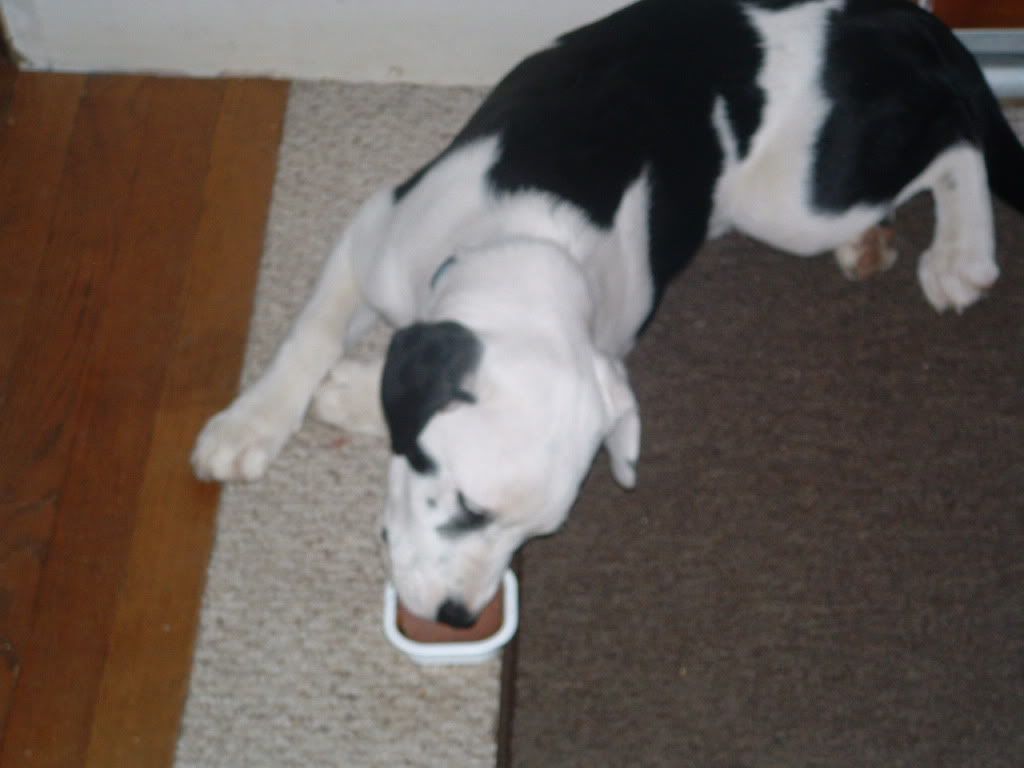 Also my wife decided to get her a dog last night. Little bity thing. Mother was 1/2 jack russel, 1/2 rat terrier, and father was a miniature chihuahua. She is about 6 inches long, born with no tail.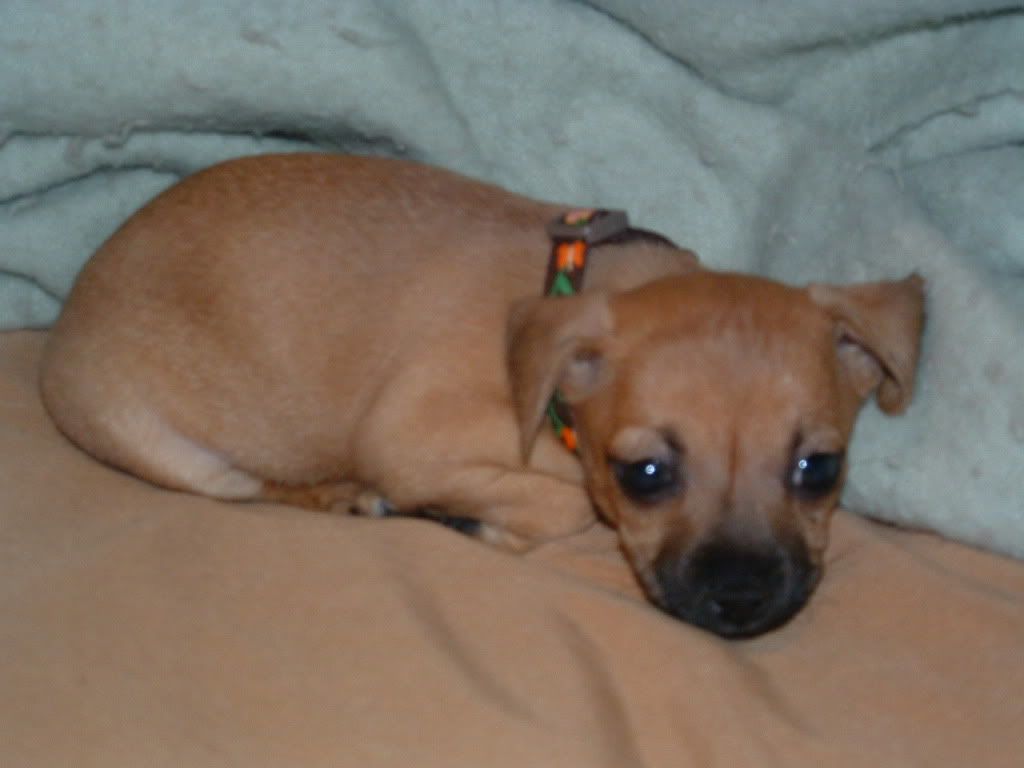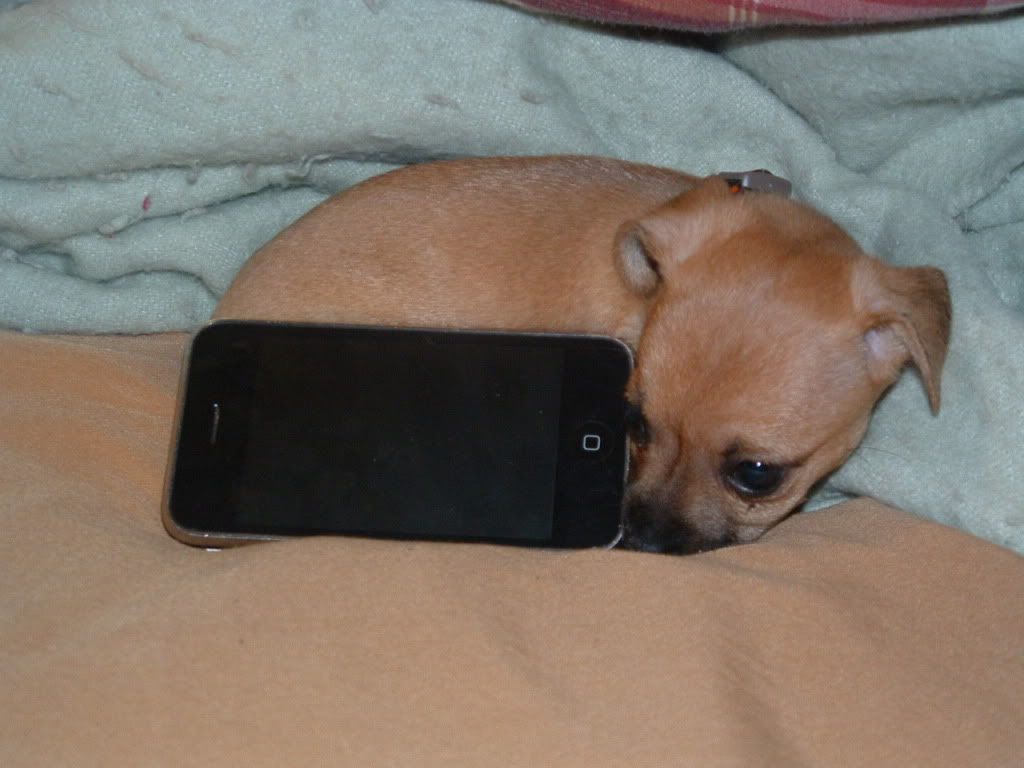 She is trying to hide behind my iphone