If you are going to do a trigger job, do it the right way...
You can get lighter springs from Wolff or Brownells. Also get yourself a couple of small Arkansas stones for honing the trigger sear and hammer contact surfaces. Don't change any of the angles - just polish them to a mirror finish and make sure you remove any and all burrs...
The complete process will take a couple of hours but once it's done and done right, you will have a first class trigger job you can be proud of. My Rugers "break like glass" at 36 oz. and are smooth as silk....
This Ruger here has a 36 oz. trigger pull and I attribute a lot of it's accuracy potential to the trigger. It's "worse" load will consistantly shoot 6-shots inside a 3" circle at 100 yards with it's best load shooting just under 2"....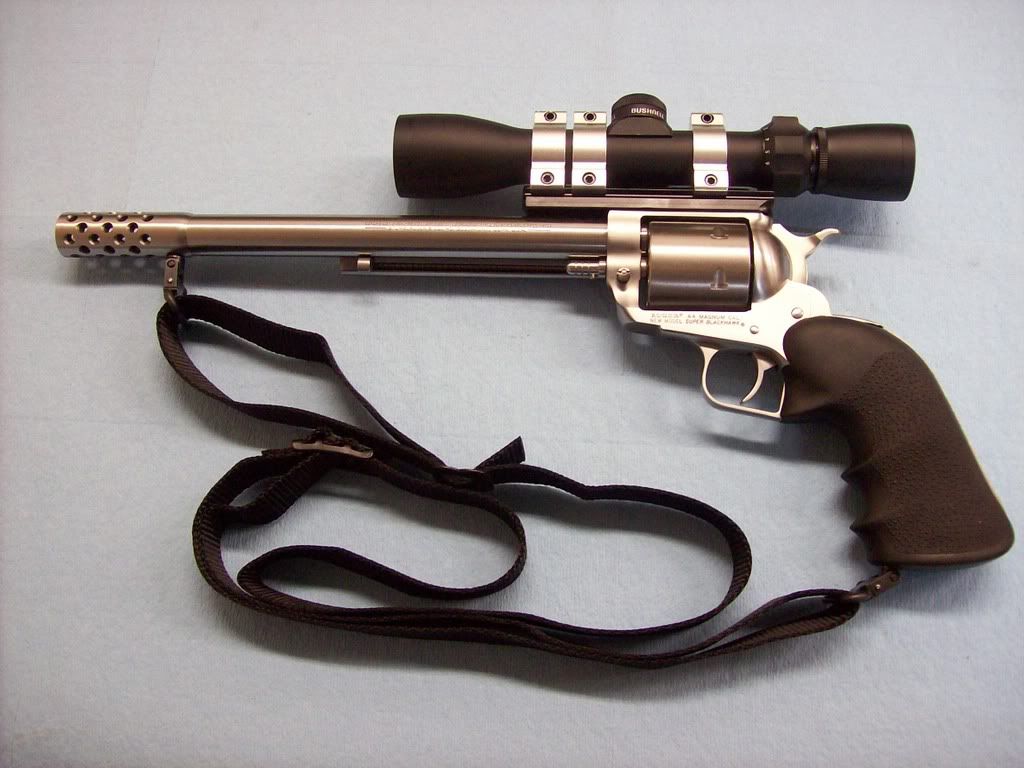 A