Discussion Starter
•
#1
•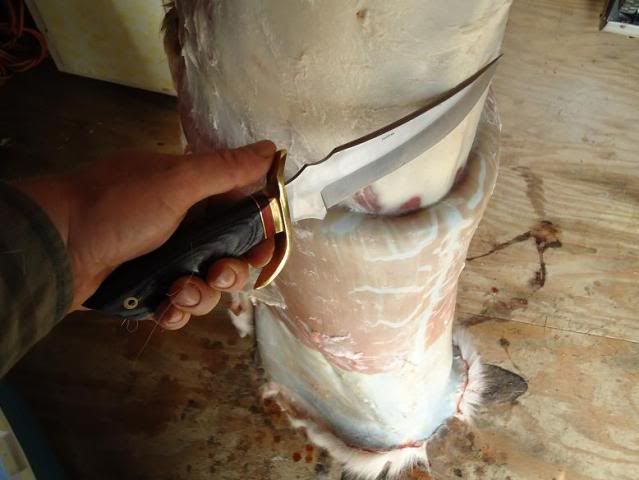 This is a large bowie type knife I rec'd for my B-day. It's made by Chipaway of Pakistan.
The fit and finish of all parts is quite impressive. The basket weave sheath is nicely made, too.
I typically use a much smaller drop point knife for skinning but thought I'd give this big knife a try. Truthfully, I found it too long for this deer skinning chore although job was completed neatly. But I found this long blade ideal for removing the shoulders quick and easy. Doubtful if I'll ever use this knife again for skinning a deer but it will remain in my Explorer for "general use".
There seems to be an abundance of large fixed blade knives on the market these days. But in my opinion, their usefulness to hunters is limited. Perhaps 150 years ago, these big knives had more use on the frontier than they do in 2010.
TR