It sure sounds like a couple of great cartridges. I live out here in Idaho near the spine of the Rocky mountains and we hunt a variety of big game including elk, mule deer, moose, mountain goat, mountain sheep, whitetail deer, black bear and others.
I use both an old 8mm Remington Magnum and a 280 Remington for those duties. Most of my year round hunting is varmint hunting, either coyotes or ground squirrels and rock chucks (big marmots) as that kind of stuff can be hunted year round.
Two years ago I killed an nice four point (on one side) buck that dressed out near 250 pounds (with entrails removed).
You don't much hear about The Gibbs calibers here in the US anymore, but your right they are great cartridges. I use a 243 for some of the varmint hunting I do, but recently bought one of the CZ 527 Varmint model rifles in 204 Ruger and am really impressed with both the accuracy and killing ability on coyote sized animals and smaller with these new 20 caliber cartridges.
I've been reloading now for a little over 45 years and really enjoy that aspect of shooting. Components are so easy to get here that it's hard for most of to understand how much harder and more expensive reloading is in other country's.
I load for several handguns including the 38 special/357 mag, 40 S&W, 41 Mag, 44 mag, 45 ACP and the 45 Colt. On the rifle side I load for the 204 Ruger, 243 Win, 280 Remington, 7mm Rem mag, 7mm STW, 30-06, 308, 300 Rem Ultra-mag and my old 8mm Remington Magnum.
I've been casting bullets better than 40 years for the handguns and for muzzle loaders and ran a small gunsmith business for better than 27 years. I sure love this gun and shooting forum and being able to talk to hunters and sportsman such as yourself from all over the world.
These pix will give you an Idea of where I live out here in Idaho. I live at the bottom of this canyon.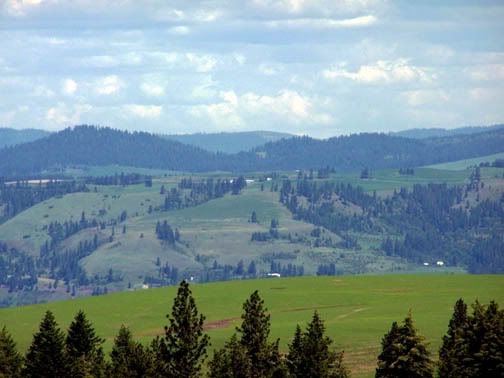 I often hunt the edges of this lake which is about six miles from my house. Here I can hunt deer, elk, bear, turkey, cougar and coyotes.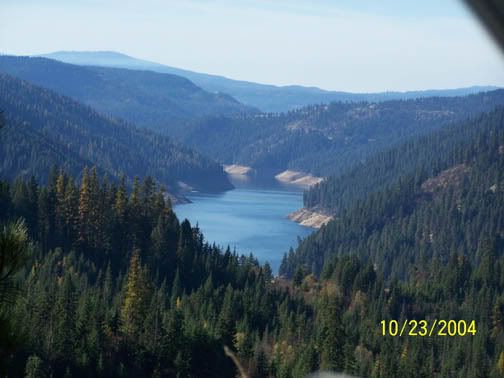 This is the Camas Prairie where I do most of my coyote calling and some deer hunting. We have both mule deer and whitetail deer here.
Sure nice talking to you Raul.