Well...all of the 9422s fall in the "no longer made" category, but the ".22 S, L, LR" marked 9422s have been "no longer made" for a lot longer.
As noted, the change was made as a cost savings measure by using the same receiver for both the 9422M and the 9422. The major visible difference is in the size of the ejection port relative to the bolt, and on the later 9422s you can see a little more of the carrier behind the shorter .22LR bolt, and you can see the pin: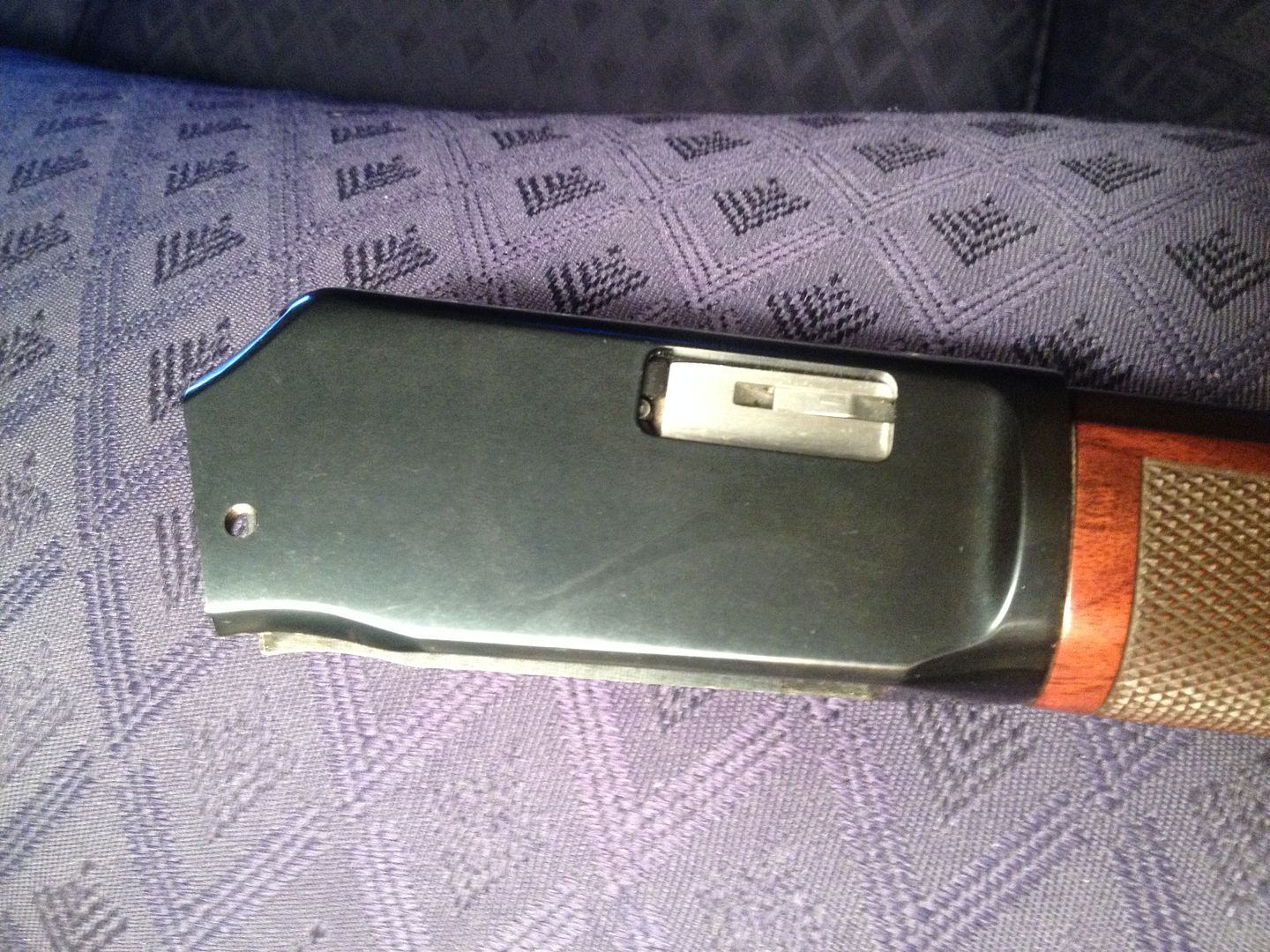 The less obvious difference is that the .22LR internals will no longer feed the .22 Short reliably in the .22 Magnum receiver.
It's hard to see the difference at any distance.
The 9422 on the top is a S, L, LR 9422 XTR from 1978 (the very early XTRS had un checkered stocks), while the trapper model on the bottom is a .22 LR 9422 from 2000 (after the XTR was discontinued, at which time all Model 9422s got checkered stocks, but did not have the highly polished flats on the hammer, and lever, like the XTR).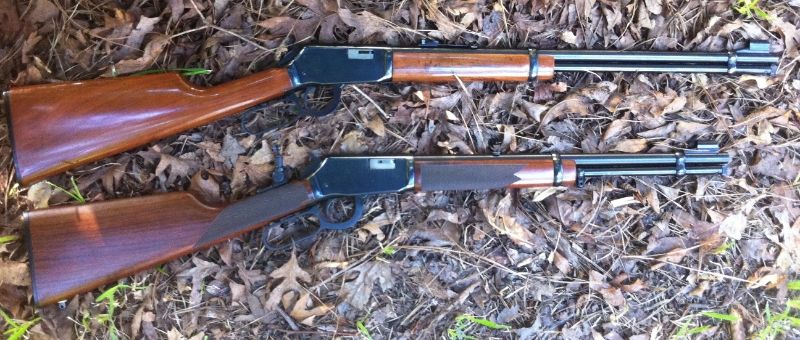 Up close it is pretty obvious: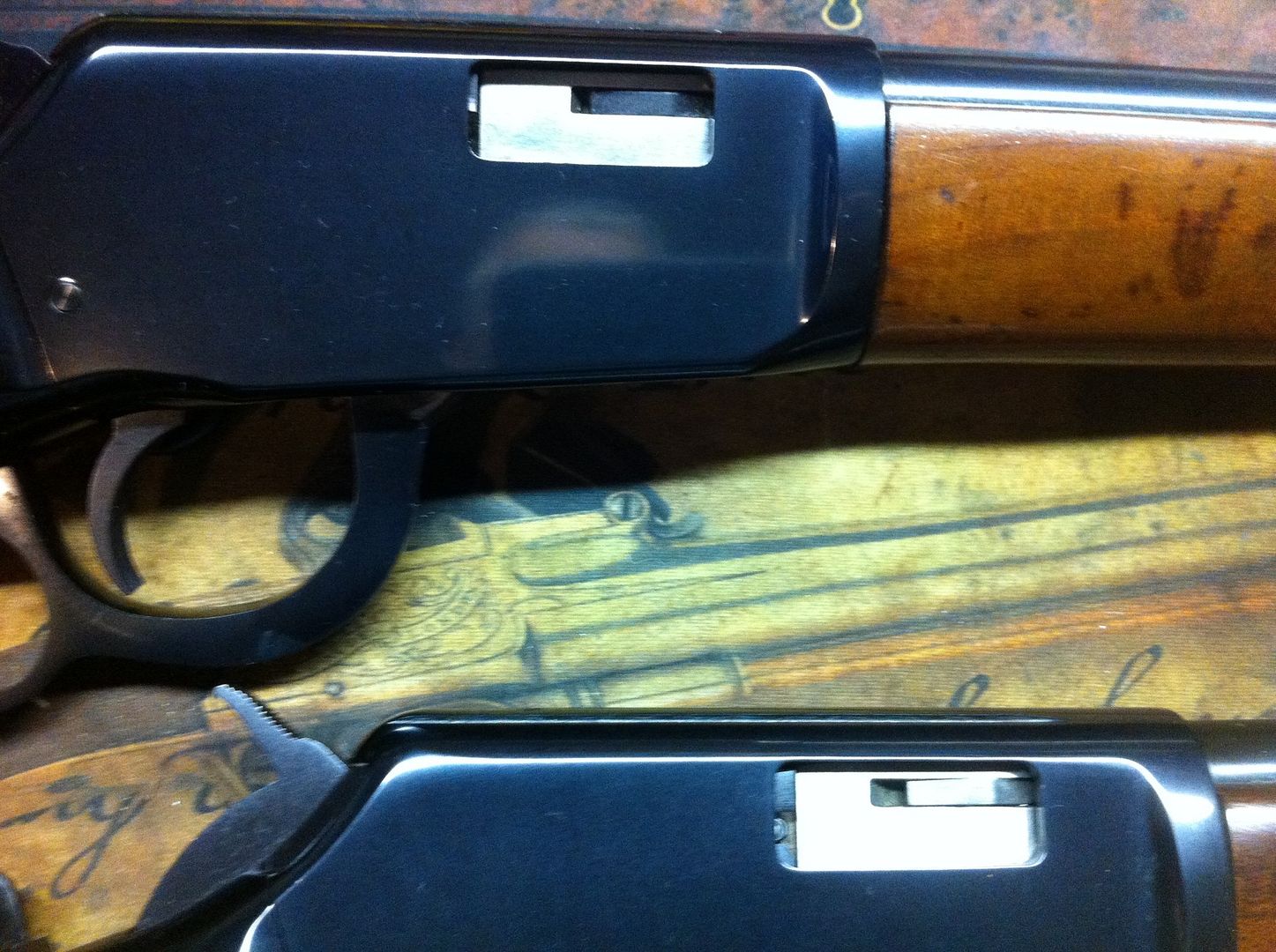 I don't recall exactly when the change was made but I suspect it was made around 1981.